A zipper is just a zipper, right? Well, not exactly. However, people often find themselves wondering and asking a lot of questions when it comes to luxury zippers. Well, consider yourself lucky if you are reading this article right now. This article aims to give you an insight into this special type of zippers.
In the big world of zippers, you can find classic zippers, including nylon coil, metal, and plastic molded zippers. The metal zippers are further categorized into the different metal finishes of antique nickel, antique brass, brass, nickel, and others.
You will often see these zippers on your everyday accessories and clothes. They often work great and there are cases when they will need some kind of adjustment during their useful life. Producing these zippers is somewhat standard and doesn't really take a lot of "out of the ordinary" processes to manufacture them.
There are also luxury zippers out there. Many luxury zippers will belong to the metal category since they carry some more weight to validate their cost. Yes, these luxury zippers can be expected to cost more than ordinary zippers. The main reason for this lies in the way how these zippers are manufactured.
Luxury zippers are characteristically produced with extra processes and care to create an ultra-smooth finish and a striking final product that stands out on anything that it is being applied to.
If you are buying a handbag that might cost you $3,000 to over $5,000, you can pretty much hope that the designers took their sweet time to detail every piece, bit, and part of that bag. These include the zippers and hardware.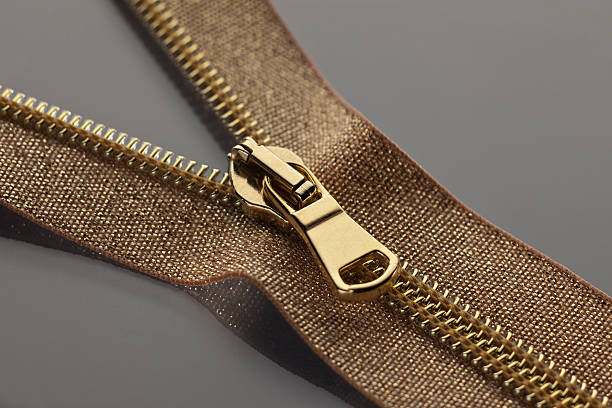 Everything boils down to the details. You can see all types of handbags and garments out there. The companies and brands that have stuck to their guns and dedicated themselves to the details continue to be in business to this day. On the other hand, the companies that have tried selling their products at higher price points for the sake of just earning money and skipping the minute details are not in business anymore.
This means that if you want to uplift your brand and address the needs of a discerning group of customers, these luxury zippers are always the way to go.
In the world of fashion, zippers are usually used to give a kind of "hardware" feels to a specific article of clothing. It can be seen particularly in women's clothing in which zippers on pockets as well as other unusual parts add a metallic structure and toughness.
A zipper can also take an otherwise dull and boring article of clothing and turn it into an attention-grabbing piece. For example, a zipper up the back can add a sexy dimension to your sheath dress or ordinary pencil skirt, giving it a fresh and unique appeal.
Zippers are also a great additional touch to ladies' pants, where ankle zips or zip front pockets amp up a "plain Jane" pant and transform it into a spectacular fashion statement.