When you own a business, you'll soon become familiar with a lot of different aspects that you'll need to know to run your business. Many people overlook the idea that you'd have to worry about different names when operating your business, but you do. Trade names and legal names are all part of running a business, but what do they mean, and which do you need? The short answer is both, and here's why.
What Is A Trade Name?
A trade name is a sort of like a nickname for your business. This is the name that most customers will see and know. For example, McDonald's is a trade name, whereas McDonald's Corporation is the legal name. Most people prefer to hear a trade name, as they're usually shorter, catchy, and easy to remember.
Your business will need both a trade name and a legal name. A trade name is a name that you'll want to present to the public. This is the one that you'll want to make sure is catchy and sellable. For example, say your name is Chip's Chicken; that'd be a lot catchier and more welcoming than Chip Halsworth Chicken Corporation. These names are fictitious, but you probably get the idea.
For the sake of marketing and doing business, you'll want to choose a trade name that suits your business while still being memorable and marketable. Consider testing the name with a panel of potential consumers first, and never operate a business with just your legal name if you're a company. The only way that this makes sense is when you're a performing artist or something along those lines; however, even that comes with its own standards and business practices.
What Is A Legal Name?
Your legal name is the name that your business is using in official business documents with the government and other official entities. Consider this like your own legal, full name. You wouldn't register for college under the nickname "Boppy," but you would sign up using your full legal name "Beverly Jones." The same goes for legal names.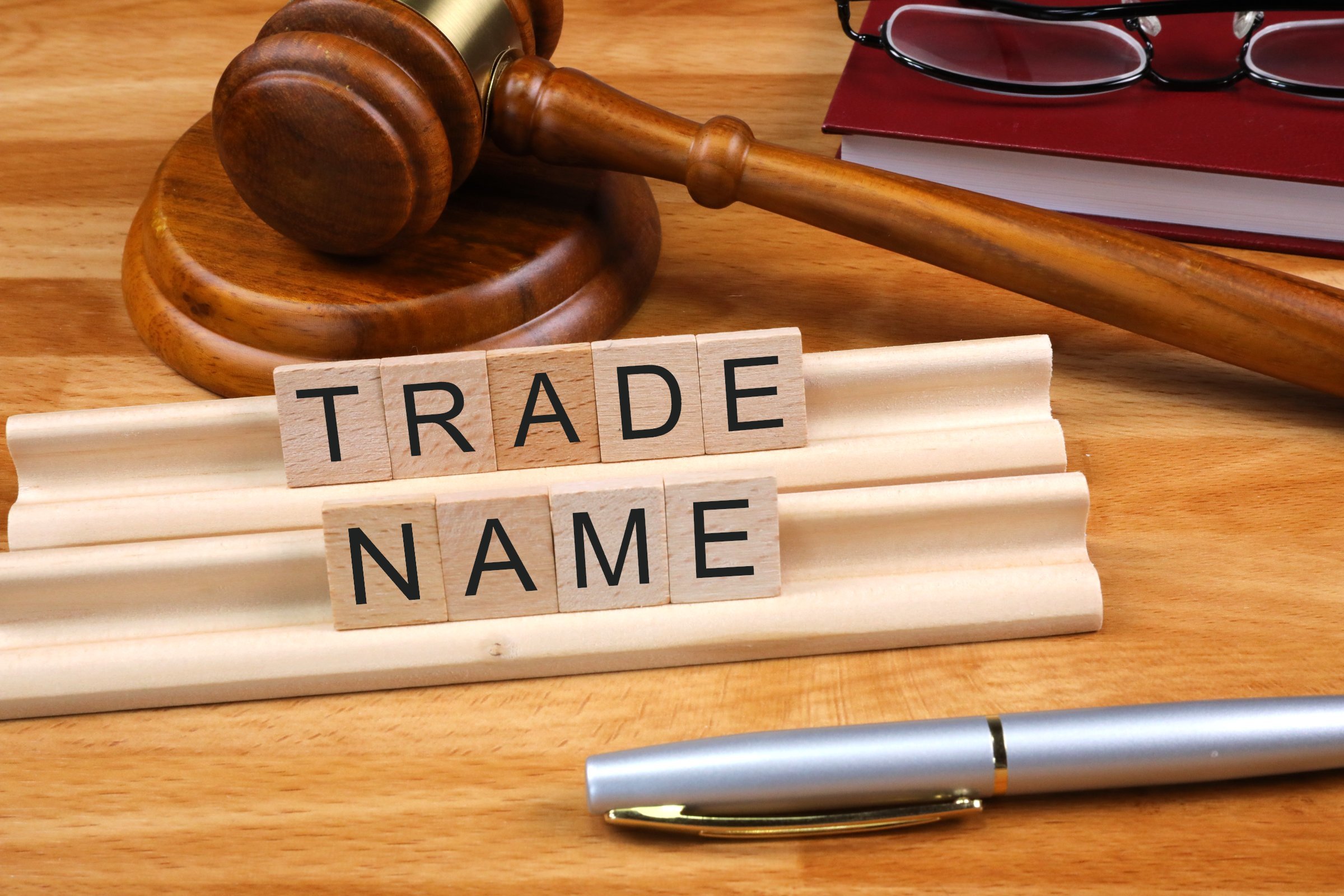 You'll need a legal name to operate a business, whether it is an LLC or something similar. This is a professional name and is usually different from your trade name. This is the name that you'll use behind the scenes, and sometimes this name is just your own legal name. However, most businesses will have their legal name as some longer version of their trade name.
Why Do You Need Them?
You'll need both a legal name and a trade name to run your business. This helps consumers remember your name and feel like they'd wish to do business with you. Your dba name (doing business as name) is just as important as your legal name, as this is the name that your customers will interact with.
Operating a business to the public with your legal name would be hard to market and wouldn't stand out. Your legal name needs to exist for legal reasons, but it shouldn't be the same as your trade name. Your trade name is like a fun nickname that the public should remember and think fondly of, so it should never be a long corporate name. You need both a legal name and a trade name to help your business be a success without confusing and putting off customers.
Remember, you'll have to register your legal name to do business legally. But in some states, you'll also have to register your DBA or your trade name as well. This helps keep things like sales tax requirements and other legal requirements in order with your state and your country. If you fail to do so, you probably won't be able to legally operate your business. Registering your name is usually pretty easy to do and usually consists of paying a fee and filing a form via mail with your state. This is also how you'll get your business license, which your state may also require.
Operating a business requires a lot of behind-the-scenes work. From manufacturing to figuring out inner business workings to settling on the names your business will use, there's a lot to do. It's important to remember that both your legal name and your trade name are important. Choose these names wisely, and try to make your trade name something that people will remember and even favor. There's more in a name than you'd think!