Since time is immemorial, wedding parties have been the largest events in all families around the world, and over the years, these celebrations have only become much more elaborate. But the thing is, the more elaborate and extravagant it is, the more expensive it will be.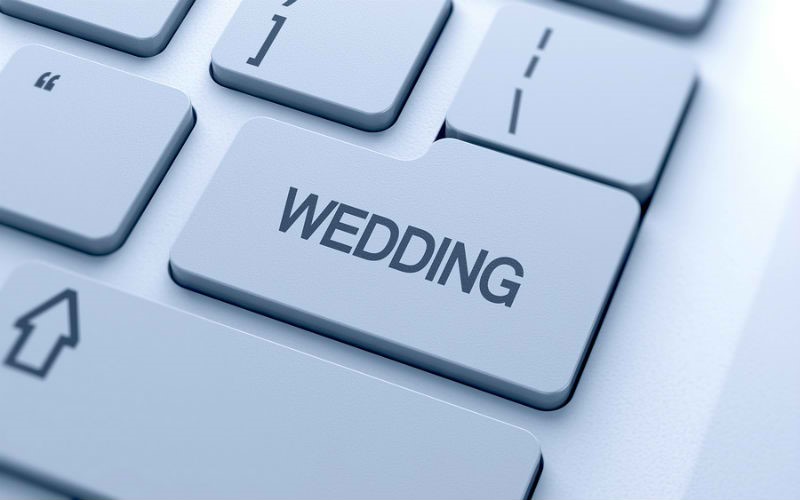 Worry no more because with the help of technology and innovation, you won't just reduce the cost of wedding expenses. You can also save your effort right from purchasing the best v neck bridesmaid dresses to hiring a less-expensive wedding photographer. You can do them at your own convenience even without leaving your home. We are now living in an era bombarded with online apps. Now is the perfect time to take advantage of it.
Online Communication and Collaboration
In 2017, we're all well into the age of online collaboration and cloud storage. Even if you are not a very tech savvy person, there are a lot of very basic tech tools that can seamlessly organize the entire details necessary for your wedding planning and save you from a lot of headache of losing or misplacing anything.
With online apps such as Dropbox or Google Drive, you and any people involved in the wedding planning can easily share new, better ideas, collaborate on the wedding details, and have easy access to updated information from anywhere using any internet-connected device. In addition to that, the service like Google Hangouts and Skype will allow you to be working around even during the busiest schedules of your bridesmaids and host very productive video call sessions if the in-person appointments are not possible.
Online Invitations Reconsidered
The online wedding invitations have had a very bad reputation for being cheap and tacky in the past, but some companies like the Paperless Post are totally reinventing the sending of online wedding invitations. You can be assured to get something that will completely represent you among the numerous gorgeous designs that they are providing.
The Wedding Apps
There is an app for just anything nowadays, so why your wedding should be an exception? Totally free of charge services like the wedding party enable you to organize the entire wedding details in a single place for all your guests. When your guests downloaded the app, they can easily share the pictures that took during your wedding, access gift registry easily, learn about the accommodations and event to accompanying wedding site on their computers.
Gift Registry Restyled
Newlywish is a wedding service for the couples that are not contented with the traditional gift registry, allowing them to register for wine and food, cash fund, and tickets to many different events among other unique options.
The Hashtag# Trend
One easy way in order to organize everything that is posted concerning your wedding on Facebook, Twitter, and Instagram in one place is to tell your entire guest to tag their photos with a wedding hashtag (#). As a very interactive and fun activity for guests, the WeddingHashtagWall can create an Instagram slideshow of the pictures that were shared with your wedding hashtag on a real time display. Furthermore, this also creates a guest photo archive for you to see in the future.
 Streaming your Wedding Online
Unfortunately, there are some guests that can't make it to your wedding day. To let them a glimpse of you along with your A team while they are wearing their tea length bridesmaid dresses, stream your wedding online. The people behind the development of BridalStream will take care of the entire streaming from start to end of your wedding for those who are not interest in using uStream and will host it themselves.
There you have it – the top wedding technology you can use this 2017 and even on the next coming years.