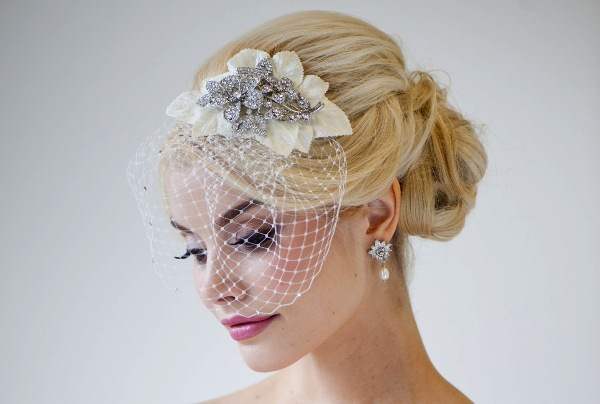 Wedding season's come back! Well, you better be tensed if you haven't given a thought to your bridal makeup. But that's highly unlikely, because girls always choose their makeup before anything else. Anyhow, if you've just changed your plans for dressing, you'd definitely be revising your makeup style and strategy. Therefore, this article will be more than handy to read as it offers 10 exclusive bridal make up ideas you wouldn't find else where.
You can get these ideas only on make me fabulous Beauty, which is the best place to find more than just beauty tips. For those who are searching for top salons and professional makeup artists, they can visit mmfbeauty for beauty listings and save some money on their makeup.
Best Bridal Make Ideas
Earth Tones
You can use earth tones on your face. However, use strong wine-colored lipstick for contrast. MMF beauty makeup artist knows how to get that classic look with minimal makeup.
Berry Look
You can try delicately lined lids, lips with strong wine-color and tenderly blushed cheeks to get this stunning berry look.
Natural Beauty
A natural-looking makeup can be made enhanced if you have eyes lined from the top and bottom. Give your makeup a sexy and smoky effect by applying black shadow on your lid. Finally, use a bronzer to contour your cheeks and give a touch of nude gloss.
Gilded Looks
To get a gilded look, you may apply some waterproof gold-cream shadow just over the V corner inside your eyes. Use a brown shadow to blend over eyelid and lower lash line. Apply finishing touches with light pink blush lipstick.
Dramatic Look
You can also have that dramatic look by lining the top and bottom of your eyelashes. Top your lids with light pink-champagne shadow for a lighter, yet attractive look. Now, put some peach blush onto your cheeks where apples pop out. Finally, apply rose lipstick on you pout.
Champagne Eyes
Apply pale pink on lids and lips. Use shimmery brown shadow to top your eyes. In the V-corner inside your eye, use a champagne eye color to give ethereal finish.
Lighter Look
Show off your beauty in an out-door wedding, by opting for lighter look. The eyeliner should be more intense along the outer edges and corner of your eyes. Apply light pink on cheek and choose bright yet soft, pink shade for your lips.
Go Monochromatic
You can choose to be a monochromatic bombshell. To get this stunning look, you need bronze shades and apply them tactfully on your cheeks, lips and eyes.
Smoky Eyes
If you've chosen brown smoky eye look, complement it with earth tone. The palette offers variety of shades belonging to the same color family. Finish the look with clear gloss on lips apricot blush on cheeks.
Make them Rosy
You can do the same trick with dusty rose color, instead of bronze. Apply dusty rose shades on lids, cheeks and lips to get this eye-capturing look.
Makeup looks are important to highlight your beauty and overall personality. So, it is important that you consult professional artist on Make Me Fabulous and get that perfect look for your wedding.