According to Wikipedia, Hallowmas, also known as All Saints' Day, All Hallows' Day, the Feast of All Saints, or Solemnity of All Saints, is a Christian festival celebrated in honour of all the saints, known and unknown. In Western Christianity, it is celebrated on November the 1st by the Roman Catholic Church, the Anglican Communion, the Methodist Church, the Church of the Nazarene, the Lutheran Church, the Reformed Church, and other Protestant churches, November 1st is also the day before All Souls' Day.
Here are some pictures photoed on that special day. She is slightly fat without losing grace. Inspired from the retro 1950s swing dress, a little black dress with white polka dot pattern perfect for a casual summer look. This is a kind of delightful style.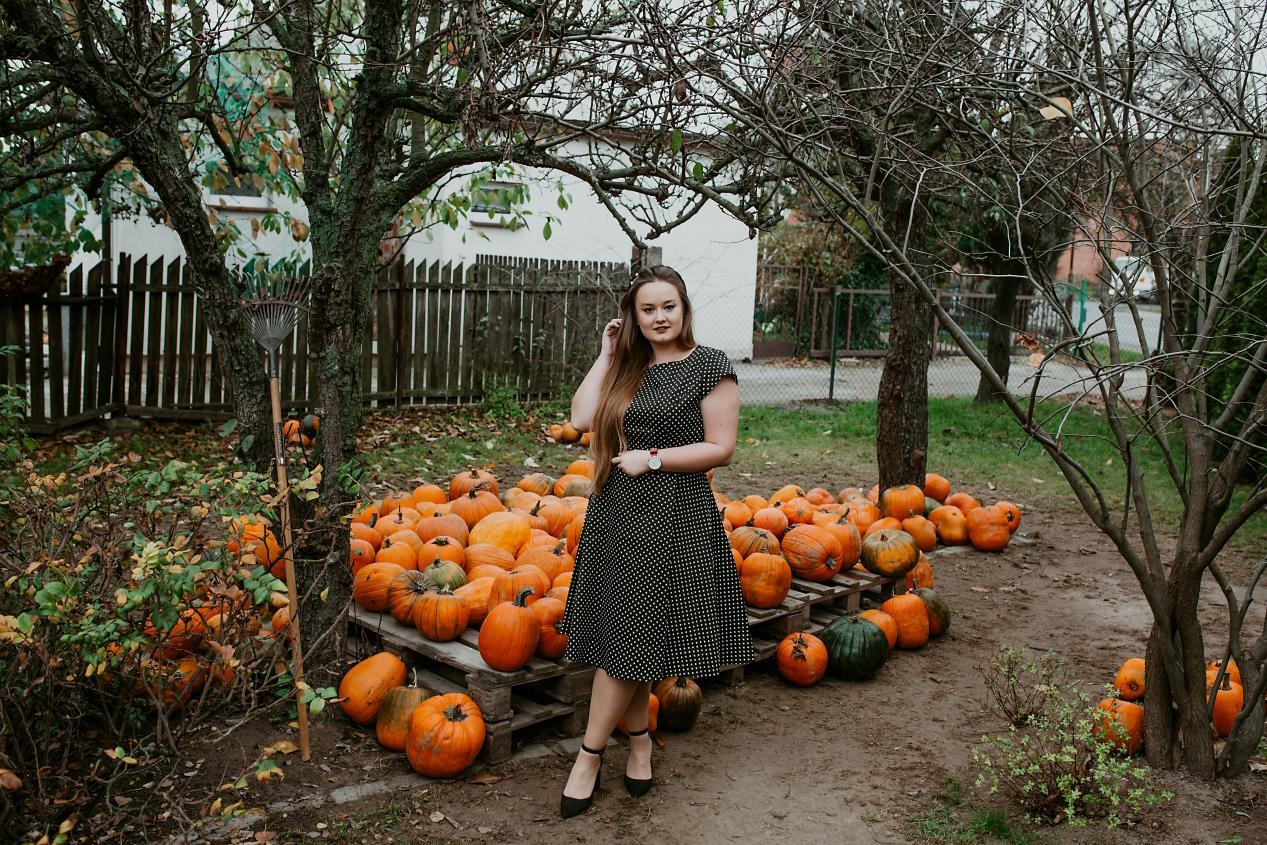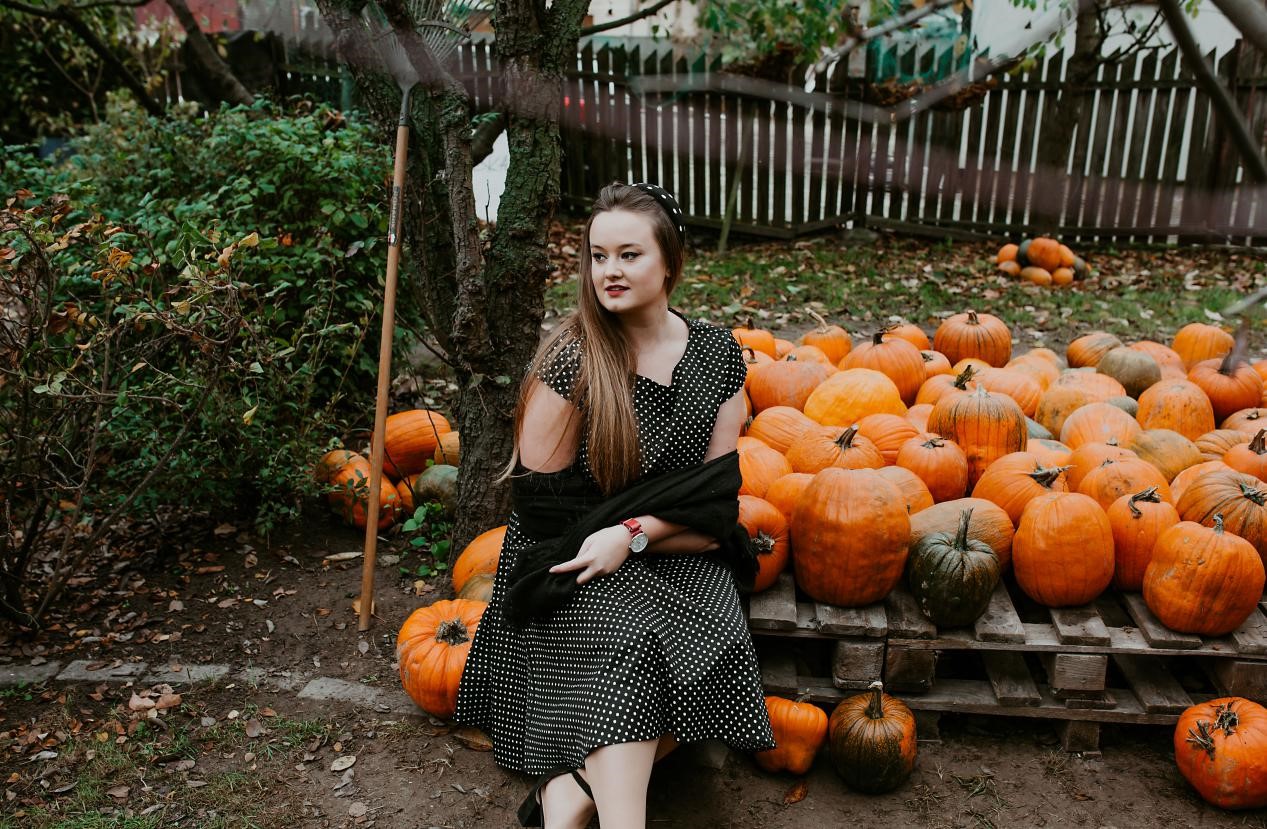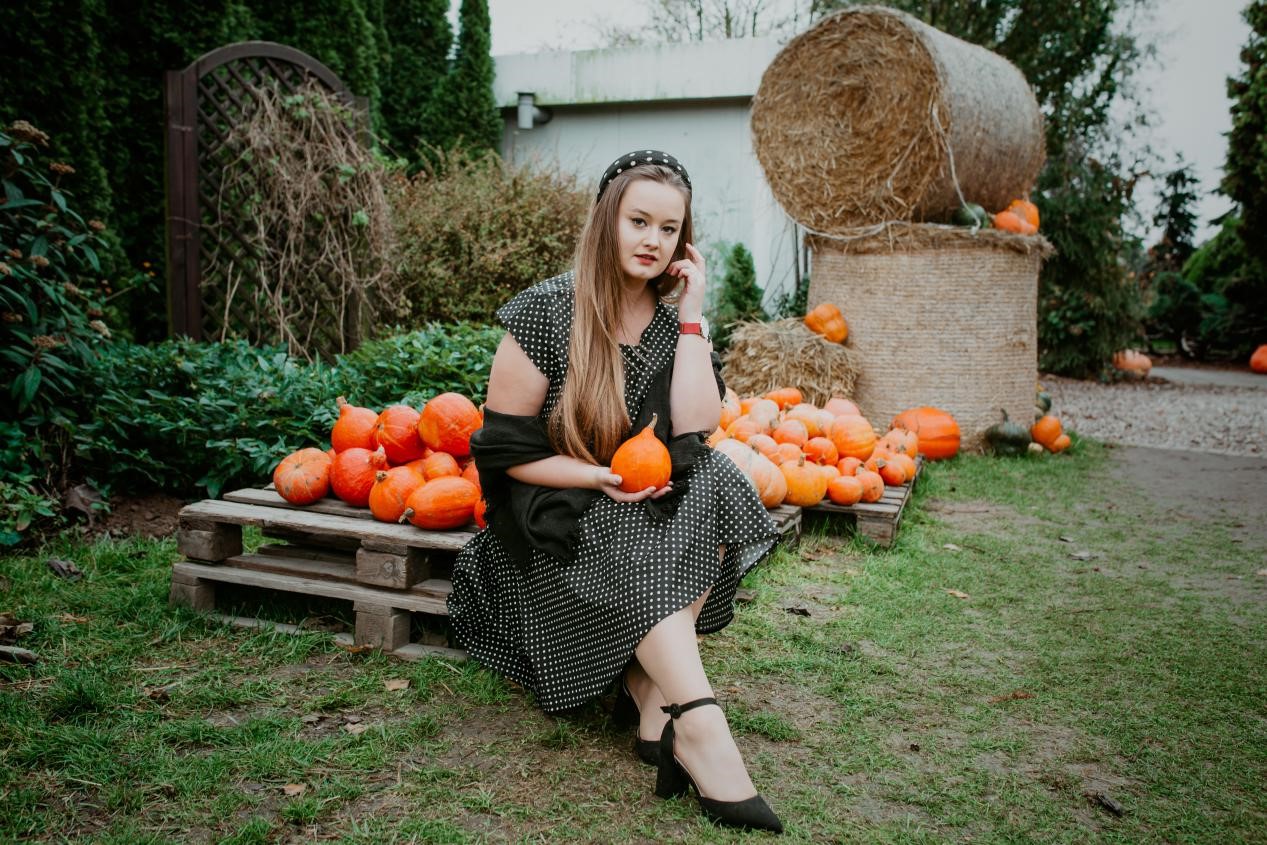 Source: Hallowmas Pictures
The neckline is a boat neck style and with cap sleeves. An attachable black ribbon on the waist to add flare to the dress. A form fitting bodice that emphasize the shape of the body. A flared-out skirt comfortable to wear all day long.