In this modernised world where people are racing towards an expensive and blunt lifestyle, there are some who love to keep things simple. There are people who live a simple lifestyle. And sometimes, a person changes his/her soulmate to be a part of simple living.
If you happen to know a couple who lives their life that way, you must pick a gift that complements their simple lifestyle. If you succeed in doing that, then the couple will surely adore the gift.
We have some simple gift ideas that you can pick from.
A Flower Bouquet
Flowers make the cutest and simplest gift to win someone's heart. By gifting a flower bouquet to the couple who follows a simple lifestyle, you will be complementing their choice with the grace of nature. Get a bouquet of flowers arranged as per the occasion that you will present the gift on. You can get it done from the nearest local florist or can order a bouquet of flowers from an online florist. Besides, you can gift a preserved flower bouquet, and it will be a lasting memory in somebody's heart.
Plant
Another gift from nature that you can pick for the simple-living couple is a plant. Suppose they have open space like a backyard in their home then you can pick a flowering plant or another plant that will grow up high. And if they live in high-rise buildings or don't have open land, then you can plan to gift an indoor plant. You can easily choose from different types of indoor plants such as air-purifying plants, good luck plants, Vaastu plants, medicinal plants, and more.
A Cake
Whether it's a birthday of one of them or their anniversary, they will surely love to receive a simple cake. It is a universal fact now that cakes fit best to celebrate various occasions. A simple anniversary cake in red-velvet flavour will surely reach their heart. Don't do more decorations or put gifts along with the cake. Just like their lifestyle, keep it simple!
Dry Fruits
Well, a simple lifestyle doesn't stop you from eating good and healthy things. And so, we think gifting a box full of dry fruits will not go wrong. Whatever is the lifestyle, it can only be followed for long, if one remains healthy and fit. Put all the different types of dry fruits and nuts like almonds, cashews, pistachios, and raisins in the box. And to focus on the simplicity, do not get the box wrapped with a gift wrapper and don't even put up a sticky note to wish.
And Here Are Some Quotes That Relate To The Relief Of Simple Lifestyle: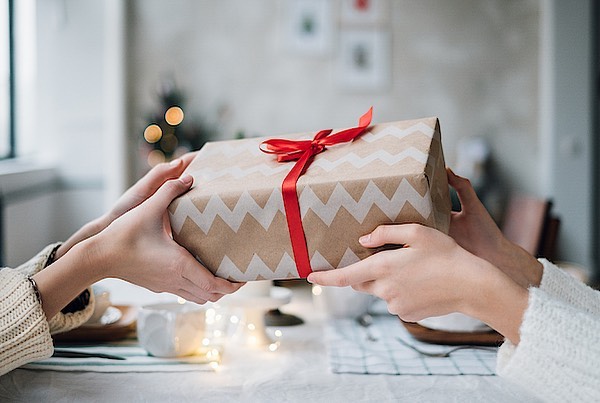 ● "Have nothing in your house that you do not know to be useful, or believe to be beautiful." ~ William Morris
● "Love people, use things. The opposite never works." ~ The Minimalists
● "My goal is no longer to get more done, but rather to have less to do." ~ Francine Jay
● "The first step in crafting the life you want is to get rid of everything you don't." ~ Joshua Becker
● The ability to simplify means to eliminate the unnecessary so that the necessary may speak." ~ Hans Hofmann
● "The question of what you want to own is actually the question of how you want to live your life." ~ Marie Kondo
● "Minimalism isn't about removing things you love. It's about removing the things that distract you from the things you love." ~ Joshua Becker
● "The secret of happiness, you see, is not found in seeking more, but in developing the capacity to enjoy less." ~ Socrates
● "It is the sweet, simple things of life which are the real ones after all." ~ Laura Ingalls Wilder
● "Gratitude unlocks the fullness of life. It turns what we have into enough, and more." ~ Melody Beattie
● "A home with fewer possessions is more spacious, more calming, and more focused on the people who live inside it." ~ Joshua Becker
● "There are two ways to be rich: one is by acquiring much, and the other is by desiring little." ~ Jackie French Koller
● "How we spend our days is, of course, how we spend our lives." ~ Annie Dillard
●  "Clutter is not just the stuff on your floor – it's anything that stands between you and the life you want to be living." ~ Peter Walsh